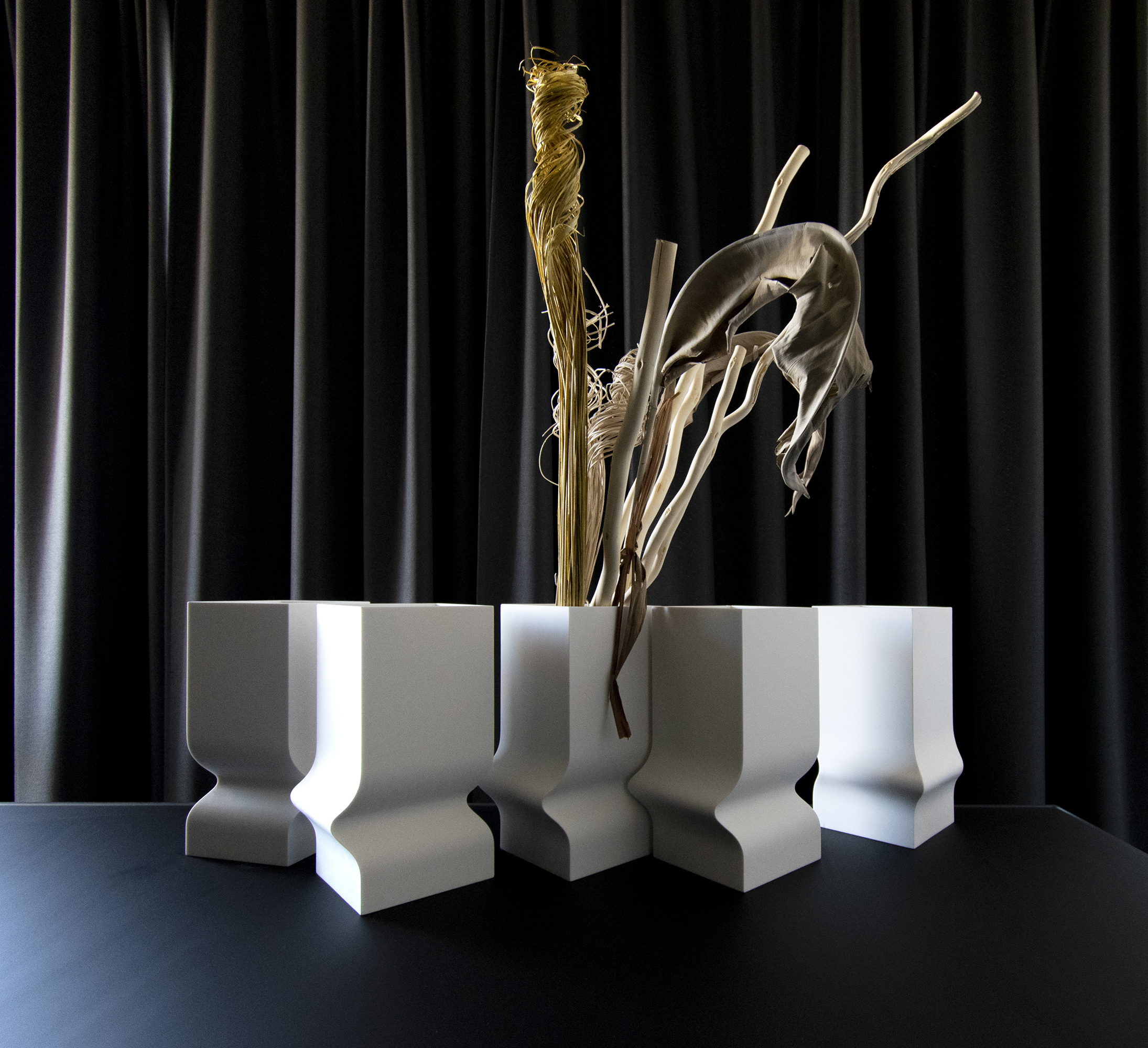 Explore a refined addition to the modern design experience.

designed by SOVA
manufactured by Soliform
made with Corian® Glacier White
The Silhouette Vase is designed as a contemporary compliment to both modern and classic interiors. In the correct volume of the parallelepiped, a single wave is created, symmetrical to the diagonal of the base in order to extract maximum expressiveness from the simple form. It is positioned vertically in the low part to reinforce the sense of balance and not compete with the contents of the vase when it is full. The initial volume has a height of 25 cm and a square base with a side of 12 cm.
The white Corian ® acrylic stone is the most appropriate expression of the original design idea. The right angles that form the edges of the vase give the best field for expression of the smooth curve, making it most visible precisely at the edge where two convex waves meet. Balanced in both its dimensions and weight, the vase allows an ergonomic grip to be moved and lifted when needed. This long-thought-out and meticulously crafted item is meant to enter your life on a special occasion and stay there as a wonderful part of everyday life.